I was born in St. Luke's Hospital in Quezon City, the Philippines during a Halloween typhoon. My mother, a Westinghouse Science Talent Search finalist who probably would have gone to Harvard or Yale had that been allowed back then, was teaching math in the city of Baguio when she met my father. We arrived in New Rochelle, New York several months later.
On my mother's side, I am a mix of various Northern European countries. My maternal grandfather, Royal Davis, was descended from Welsh Quakers who came over with William Penn, yes the guy who put the Penn in Pennsylvania (wuh!), and by extension…Pennzoil (I think). He married Marion Goodkind, his fellow student at the Ethical Culture School on Manhattan's Upper West Side. On the maternal side, she was of Alsatian Jewish descent, her family having emigrated after the Franco-Prussian War since the patriarch didn't want his sons serving in the Prussian Army. But they couldn't escape the Germans completely and ended up intermarrying with the eponymous Goodkinds.
I got to meet my Pilipino relatives in 1979, when we took a 3-week trip to Japan and the Philippines. The country was in the throes of the Marcos dictatorship, but everything seemed fairly orderly for a kid. I'm sure I saw poverty, but I don't remember it. The trip from Baguio to visit my grandparents in Bontoc — a cold nighttime trek in an open truck along a dirt road on the side of a precipice — was certainly not something you would do in the States. I suppose the fact that our uncle, a colonel in the military, was able to ferry us to Cebu on an air force cargo plane wasn't either.
I had a more extended stay in the Philippines in 1993 after two years teaching English in Japan on the JET program. I had many more cousins now — 15 as opposed to the 2 on my American side. The Philippines was recovering from the Marcos dictatorship, which had looted the country and left it with creaking infrastructure. There were brownouts and water cutoffs most every day. You would just hope the power was on for the Simpson's at 7pm, those being pre-Youtube day, when if you missed it, you missed it. Driving was an interesting experience when the traffic lights went out, but order developed. The cars on one street at the intersection would go for a while, then the cars on the other side would start honking and edging their way in, and so it would continue.
In what I'm sure is a similar experience to young Americans visiting their middle to upper-middle class relatives in other developing countries, I found myself reverting to the — how should i put it — more independent, plebeian lifestyle I was used to in the States than that of my relatives. My aunt the general's wife was very impressed (with perhaps a touch of condescension) that I figured out the jeepney routes from her house to where I was staying with my other aunt. She of course had a driver and was chauffeured everywhere, and most middle-class families had helpers to do mundane daily tasks like food shopping and prep.
Many of my relatives are happy in the Philippines which, while still not a rich country, has seen its growth rate accelerate. Many other relatives have migrated here and have successful careers in healthcare, the military, and we have one lawyer.
The immigrant tradition continues with me. My two kids have a Colombian mother, my best friend Karla. My partner, Lily Ying Meng, hails from Tianjin, China. She became a citizen in 2018.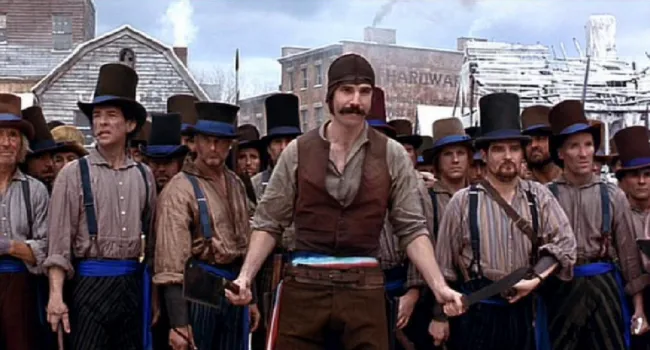 I sometimes wonder, when immigration is so deeply woven into the American experience, why there is such the backlash against it we see today. But then I reflect that opposition to immigration has just as venerable a pedigree that dates back to at least the 1840s and the Know Nothings. Just about every major ethnic group which has come to our country has faced discrimination, so I suppose it's not a surprise that a president with an immigrant wife who naturalized her parents rails against chain migration. Not that he's the only one. Anti-immigration spans the political spectrum and ranges from MAGA supporters to labor activists claiming immigrants are stealing American jobs. And perhaps immigration should be seen within the wider context of exclusionary policy. US communities of all political stripe make nimbyism and exclusion a fine art, from redlining to Mara Gay telling "gentrifiers" they don't belong.
I suppose the battle to keep our country and neighborhoods open will be a constant struggle despite the great benefits we get when people move. I, for one, will remain true to my immigrant roots and favor openness and dynamism.